A varsity jacket, also known as a letterman jacket, is a type of jacket that is commonly associated with American high school and college sports teams. It typically features a wool body with leather sleeves, and is adorned with the letter of the school and athletic team, as well as other decorative elements such as patches and stripes. The jackets are traditionally earned by student athletes who have earned a letter for their participation in a sport and are meant to serve as a symbol of pride and accomplishment. In recent years, varsity jackets have become popular as a fashion item, with many people wearing them as a statement piece, regardless of their athletic abilities.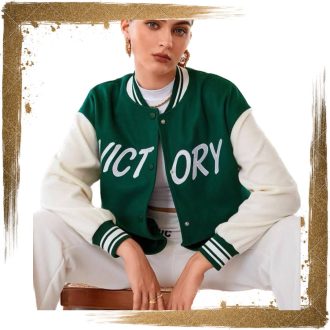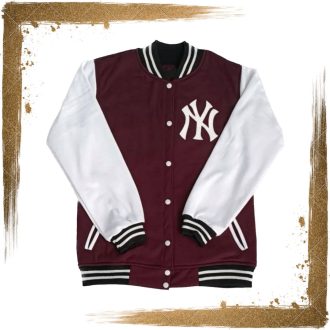 Visions play are leading manufacturer of Varsity jackets
You can customise it by screen print, sublimation, sticker print, and rubber print
its best for the followings
– Schools
– Colleges
– corporates
My son's jacket is top notch quality. It fits him like a glove and my son is a big tall man. I had some questions and customer service was courteous, prompt and went above and beyond to make my order PERFECT. They communicate with you every step of the way. Everyone should order their varsity jackets from Visions play. Great company. Unbeatable prices. Very satisfied customer.
I would totally recommend Visions play. Trying to find a varsity royal blue jacket anywhere was difficult. I just happened on this website and saw all of the great reviews. I ordered August 22 received approval photos the week after and it was at my door by Sept 4th. It is beautiful and fits my son very well. He is so happy with it. It's very well made. The stitching is wonderful. Would definitely buy again from them!
I got the varsity jacket with the cotton body and leather sleeves. It's a bit thicker than one would expect at first but it's more of a autumn/winter season type of clothing. The cowhide leather sleeves are as you'd expect sturdy as you'd expect so you need to wear them for some time before they get flexible enough. But the colors are top-notch! They sent me a preview picture and if I wanted to, I could change something.